Discussion Starter
·
#1
·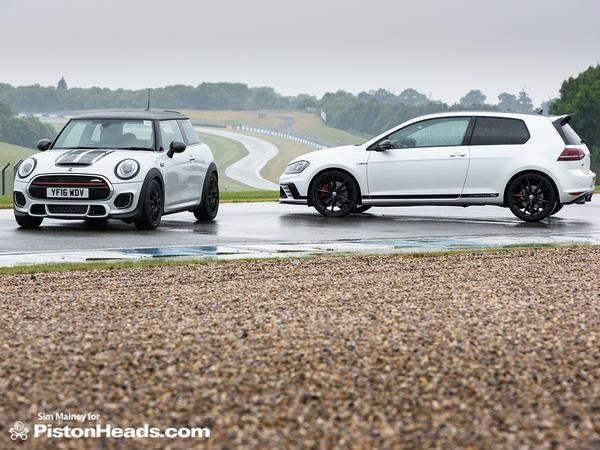 Two limited edition track hatches with the focus on fun - which is best?
Let's clear up two points before we begin, one more significant than the other: no, you can't buy a GolfGTI Clubsport S anymore. Hopefully the work invested in it can be seen in future models but, for the moment, a Golf capable of 7:49 at the Nurburgring cannot be bought from your Volkswagen dealer.
Second point? The Mini JCW Challenge you see here is £32,000, only a couple of thousand less than the Golf and, regardless of your loyalties, quite a lot of money. Still, when people are spending over £30K on JCW cabrios, that doesn't seem so extortionate.
here is the rest from Piston Heads.
http://www.pistonheads.com/features/ph-features/golf-gti-clubsport-s-vs-mini-jcw-challenge/34969