2016 F54 Mini Cooper S All4 Clubman
The front PDC has 4 parking sensors fitted on the front bumper which requires 6 wires from PDC ECU to the front. So basically the retrofit is about how to connect the front PDC sensors and PDC ECU via 6 wires.
I have successfully done this on my F54, I believe F56/F55/F57 should be the same.
You can find how to retrofit the rear PDC at below link if your car has no PDC at all.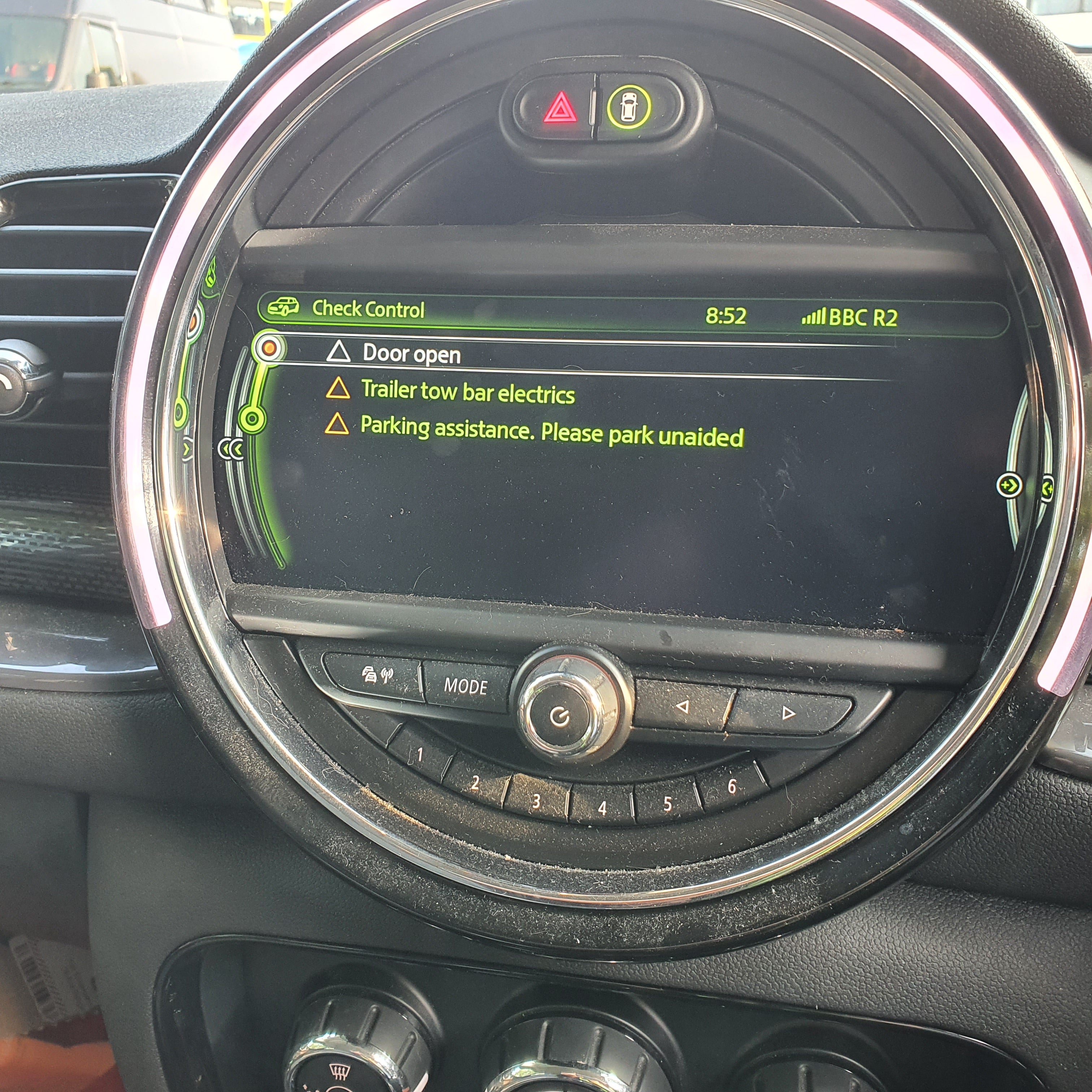 #EDIT For the guide, skip straight here: Retrofit Genuine BMW/Mini towbar, reversing camera, and... #ORIGINAL POST BELOW I've recently installed an official BMW/Mini towbar retrofit kit, parking sensor rear retrofit kit, and the reversing camera. After the install I got the following 2...

www.minif56.com
1, wiring
PDC ECU pin out
Below red boxes showing the pins that are needed for front PDC retrofit, 4 signal wires for 4 PDC sensors and all 4 sensors are using the same power and ground wire. So total 6 wires needed.
I would suggest running 8 wires rather than just 6. Pin2 and Pin13 are for PMA, better run the additional wires at same and retrofit it later. Also you could just leave them there if you don't need them.
X252 6pin connector pin out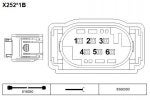 Below table shows the X252 pin out and which pin need connected at PMA ECU end.
| | | | | |
| --- | --- | --- | --- | --- |
| 6pin pin out​ | Wire size​ | PMA pin location​ | Wire colour code​ | Description​ |
| 1​ | 0.35​ | B41 pin14​ | BL/GR​ | Positive​ |
| 2​ | 0.35​ | B41 pin1​ | BL/GN​ | Ground​ |
| 3​ | 0.35​ | B41 pin11​ | BL/SW​ | Front outer left​ |
| 4​ | 0.35​ | B41 pin12​ | BL/BR​ | Front centre right​ |
| 5​ | 0.35​ | B41 pin4​ | GN/WS​ | Front outer right​ |
| 6​ | 0.35​ | B41 pin3​ | BR/WS​ | Front centre left​ |
Front PDC wireing detail (with PMA)