Discussion Starter
·
#1
·
Hi,
Just thought I would stick a little thread on showing the latest project in the household, the Mrs. new Mini.
We got married in June, and as a wedding present I wanted to buy her a nice car, which she could use every day, with all the toys and comforts, but also that was quick and could be used on the track or on our annual trip to the Nubrurgring if she wanted.
We looked at a few options, namely SLK's, Z4 and a Porsche - but ultimately they were either too ostentatious or too big for her.
We actually went to the Mini garage to go and look at a Cooper S convertible, but after driving it and finding how wobbley they are with no roof - we decided not to... then we took stock of this at the front of the showroom.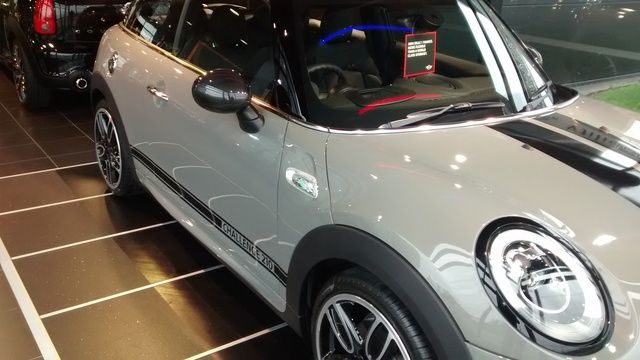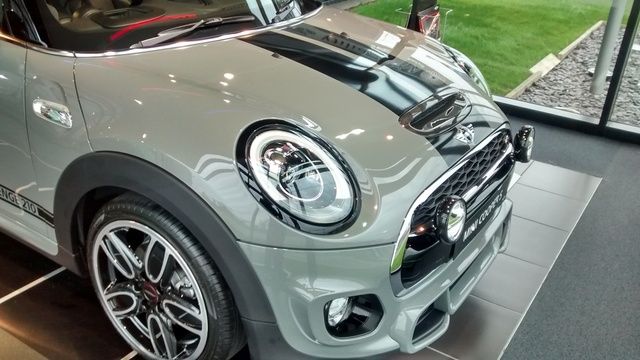 It's a Mini John Cooper Works, with the limited edition challenge 210 kit.
There have only been 210 of them made, in the world and are there to homologate the Mini Challenge race car.
As well as coming with every option ticked from Mini (stupid things like heads up display, harmon kardon stereo etc), it also has different rods, different pistons, different turbocharger and the full fat John Cooper Works Pro Tuning kit.
The exhaust has an bluetooth controller which can switch it from running through the cat and backbox to a straight through pipe, and alters the engine mapping to make more power. This is the JCW race mode and customers have to sign a disclaimer saying this will not be used on the road, for noise and emissions reasons.
Any which way, despite not being able to actually drive it (limited run, and not yet registered) the Mrs. fell in love with it... and we struck a deal...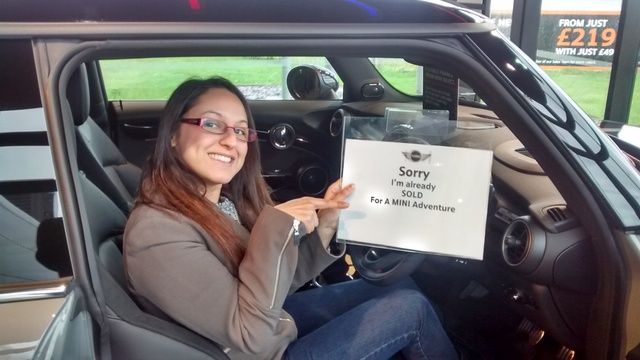 She went to collect the car last night:
and she loves it!*
I have to say, it's a proper bit of kit.
Put it in track mode and it lowers to the road, stiffens the suspension, changes the turbo map, throttle map and opens the exhaust valves and all the lighting inside goes red and it really is a great tool to drive... I am sorely jealous!
Here's a little demo of it on the drive in "Mini Track Mode".
https://www.youtube.com/watch?v=mwIsr9nCtPg
I chucked this on the dyno a while back to see what difference comfort, sport and sport with exhaust flap open made...
Certainly a notable improvement!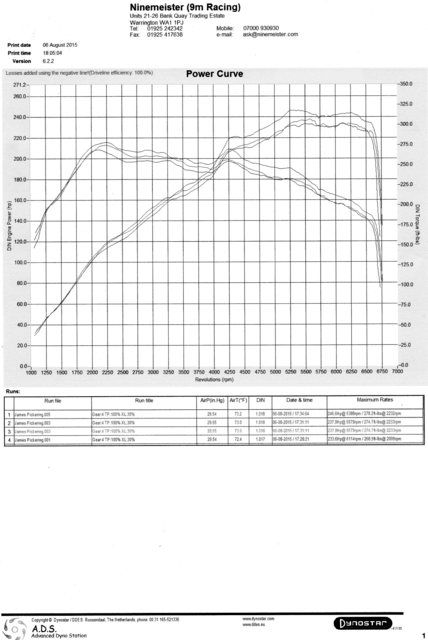 With the exhaust open, and in sport mode... 246hp!
Might give it a cheeky map in the new year... gotta be 300hp available at least! ;-)
Cheers,
JP