Hello everybody from this community! I need your help.
I own a 2018 Mini F55 with 4 doors. I'm trying to upgrade the Head Unit Basic with an NBT EVO bought from ebay.
The original MINI Radio I own now looks like this: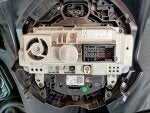 Wiring harness connection to the car is a 42 pin plug, which looks like this: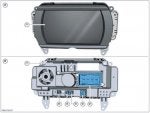 The new NBT EVO unit has a 40 pin quadlock connector and I will have to make an adaptation from the 42-pin cable to the 40-pin cable.
Can someone help me with a description / signal type for the 42 pin connector? What type of connector is this? Is there any cable adapter already made for this purpose?
Thank you very much in advance!