Have you seen this one?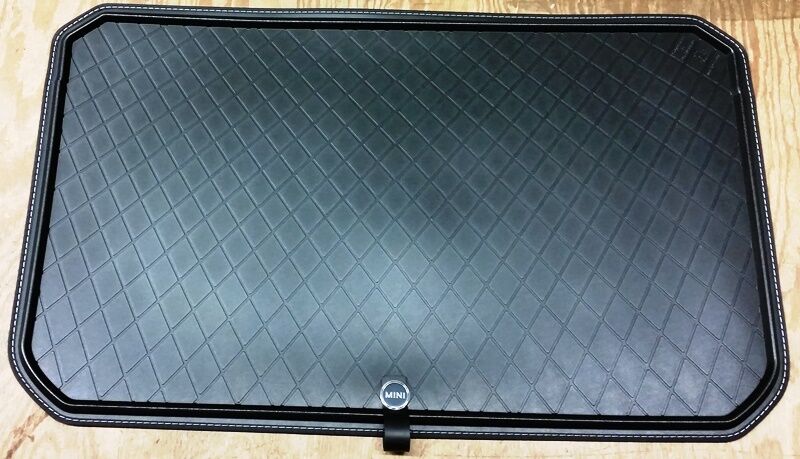 http://www.ebay.com/itm/MINI-Fitted...er+Countryman&hash=item20fc021aaf&vxp=mtrMINI
Fitted Luggage Compartment Mat with MINI Logo (F55) 5-DOOR - (51-47-2-358-313)
This fitted luggage compartment mat is pre-molded to fit the trunk (boot) floor of the F55 (5-DOOR). It is made of the same material as the all-weather floor-mats that are available for your vehicle's interior floor. However, it is not as flex-able as the all-weather floor-mats but it does protect your trunk (boot)'s floor from dirt, dust, and any other messes as well.
It is a great mat; to have, especially, when you go shopping for groceries.